Seasonal guide to must-see arts events.
Lancaster Arts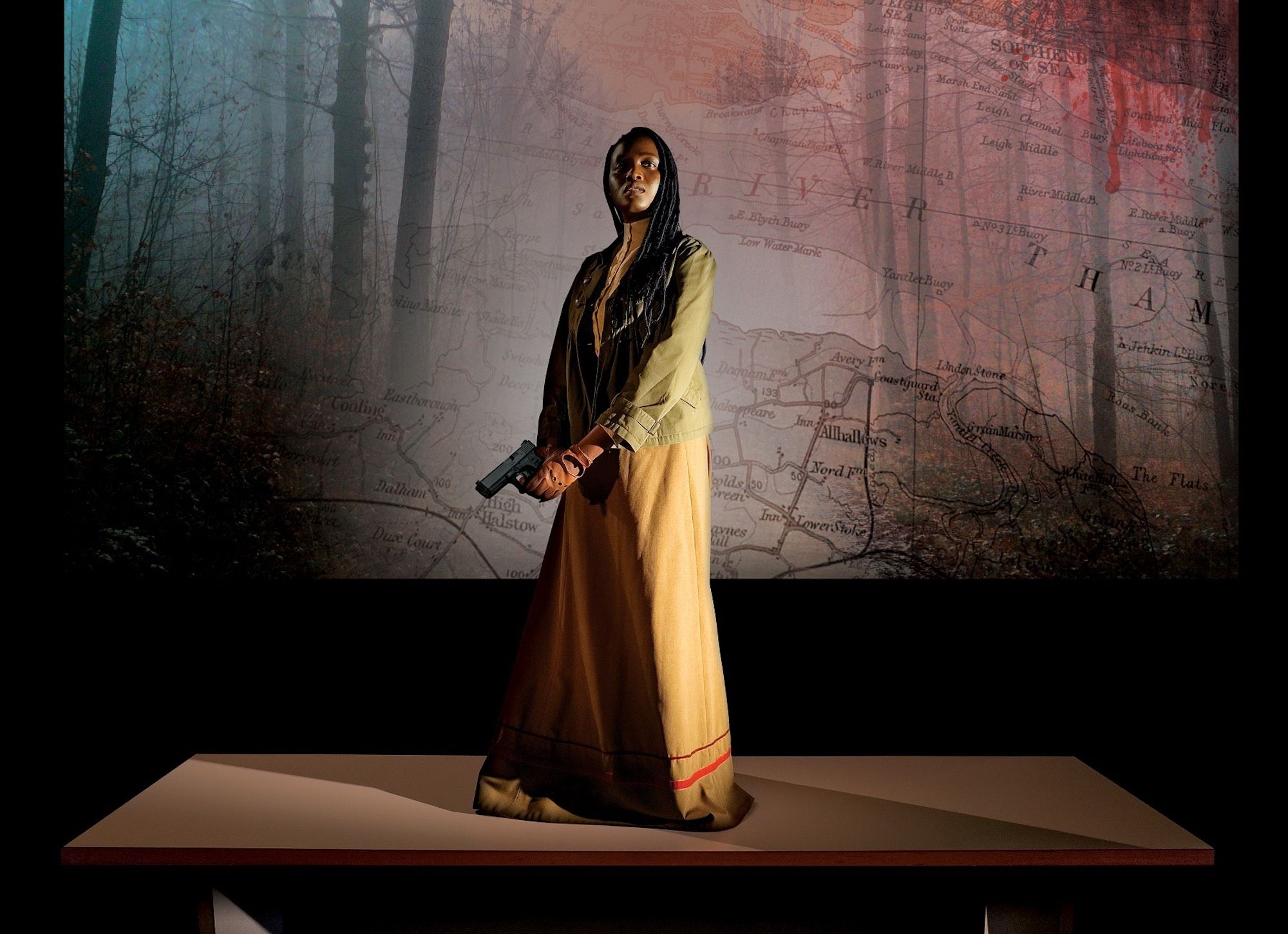 Project
Lancaster Arts is an award-winning arts organisation, based at Lancaster University.
The major funders - Lancaster University and Arts Council England - support cultural and artistic engagement at the highest level through a programme of internationally renowned contemporary theatre, dance, visual art and classical music.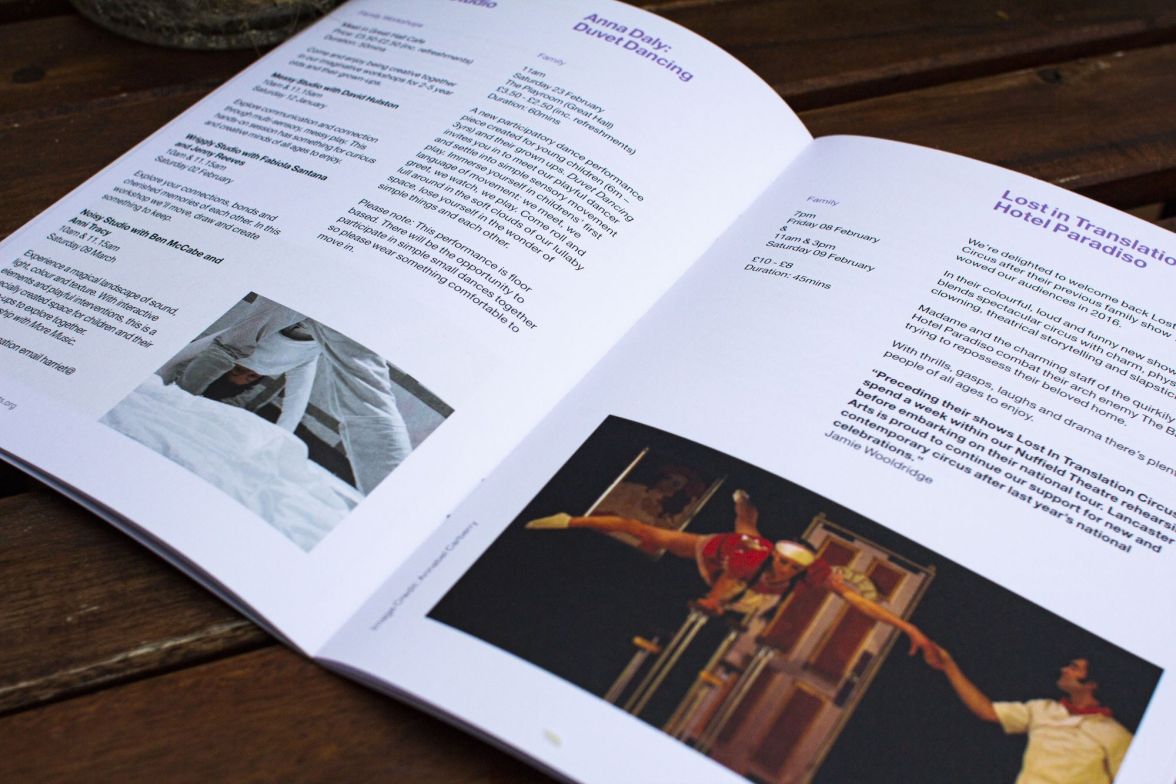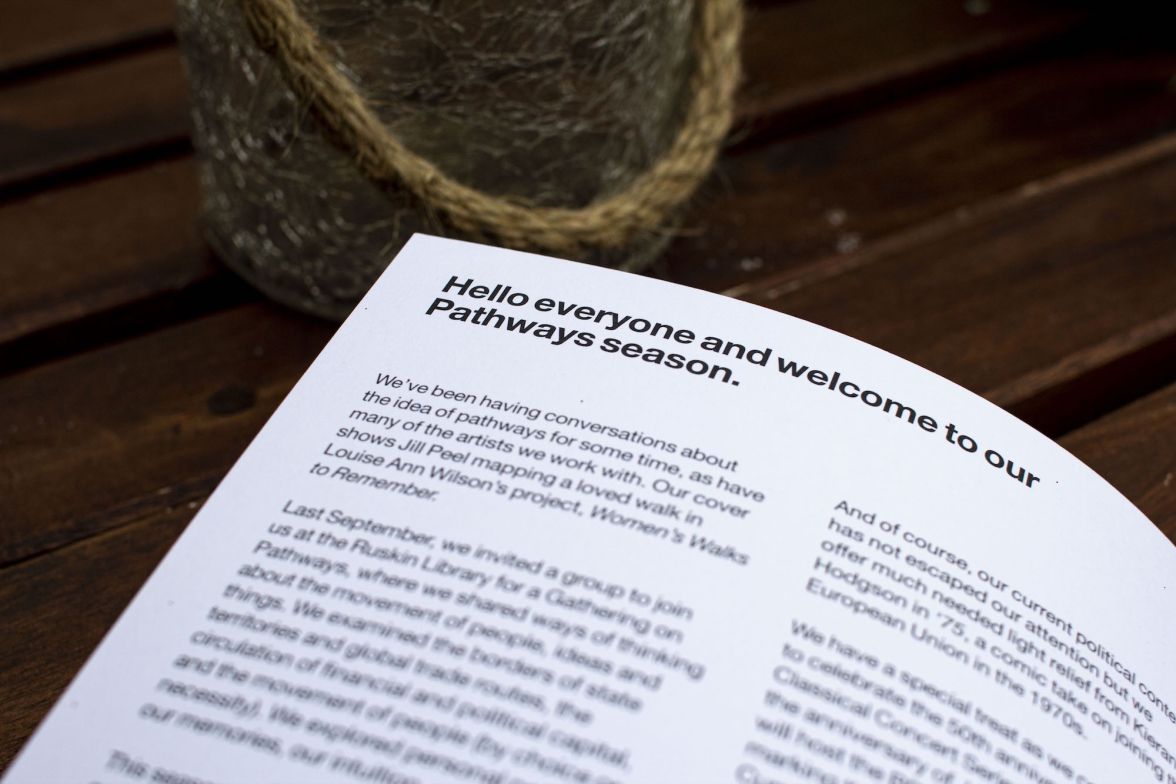 Objective
To provide a seasonal guide to the upcoming events distinctive campus-based performance spaces - the Nuffield Theatre, the Peter Scott Gallery and the Great Hall - as well as other venues in Lancashire, Cumbria, and beyond.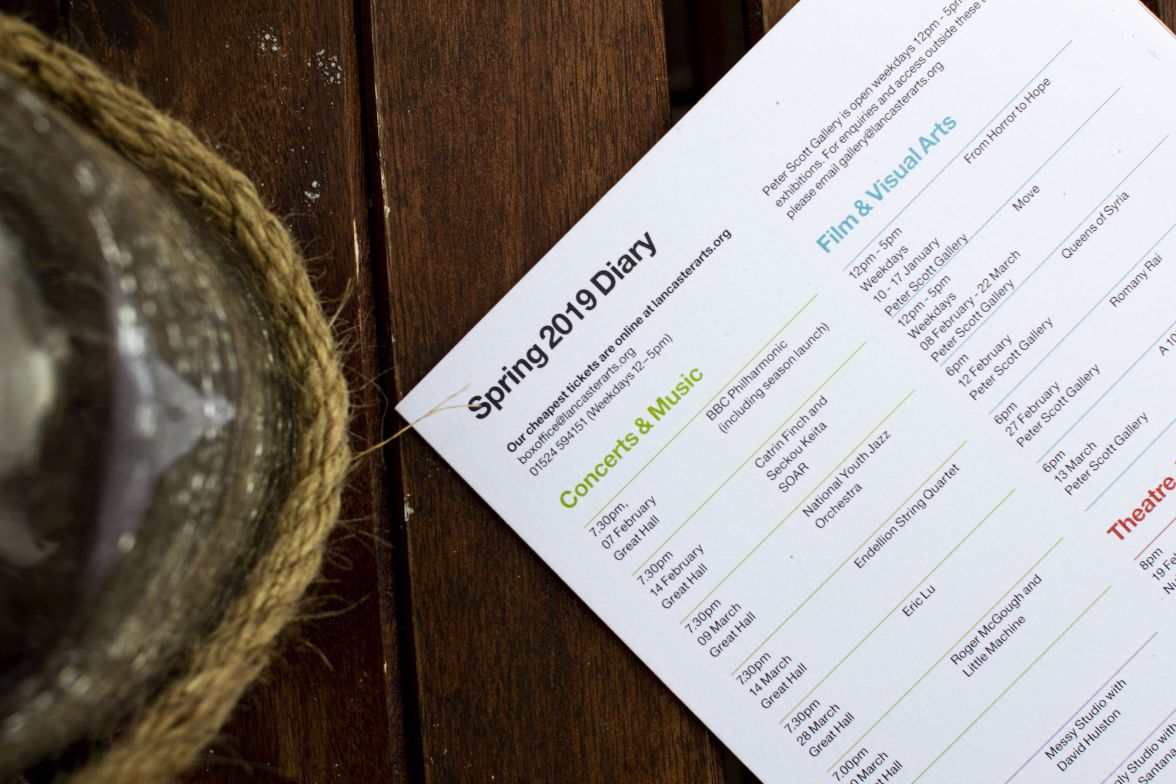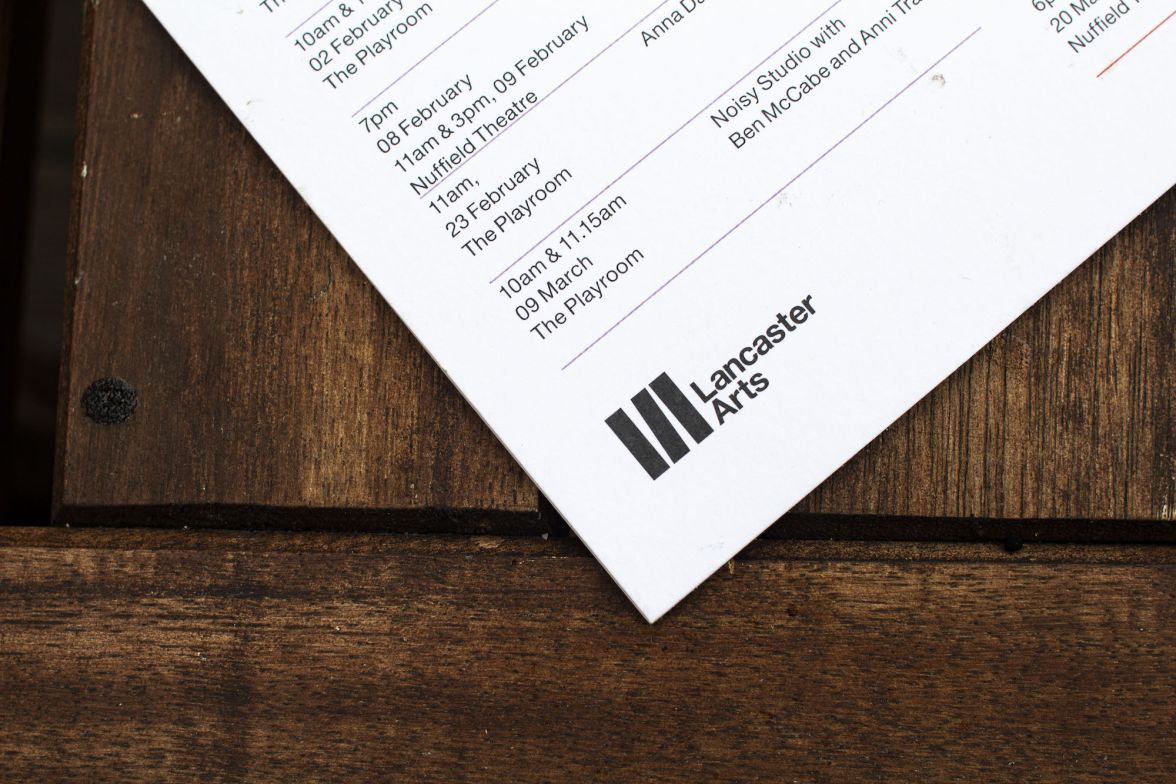 Deliverables
Events guide design
Print management