Poster Design for Lancaster Town Hall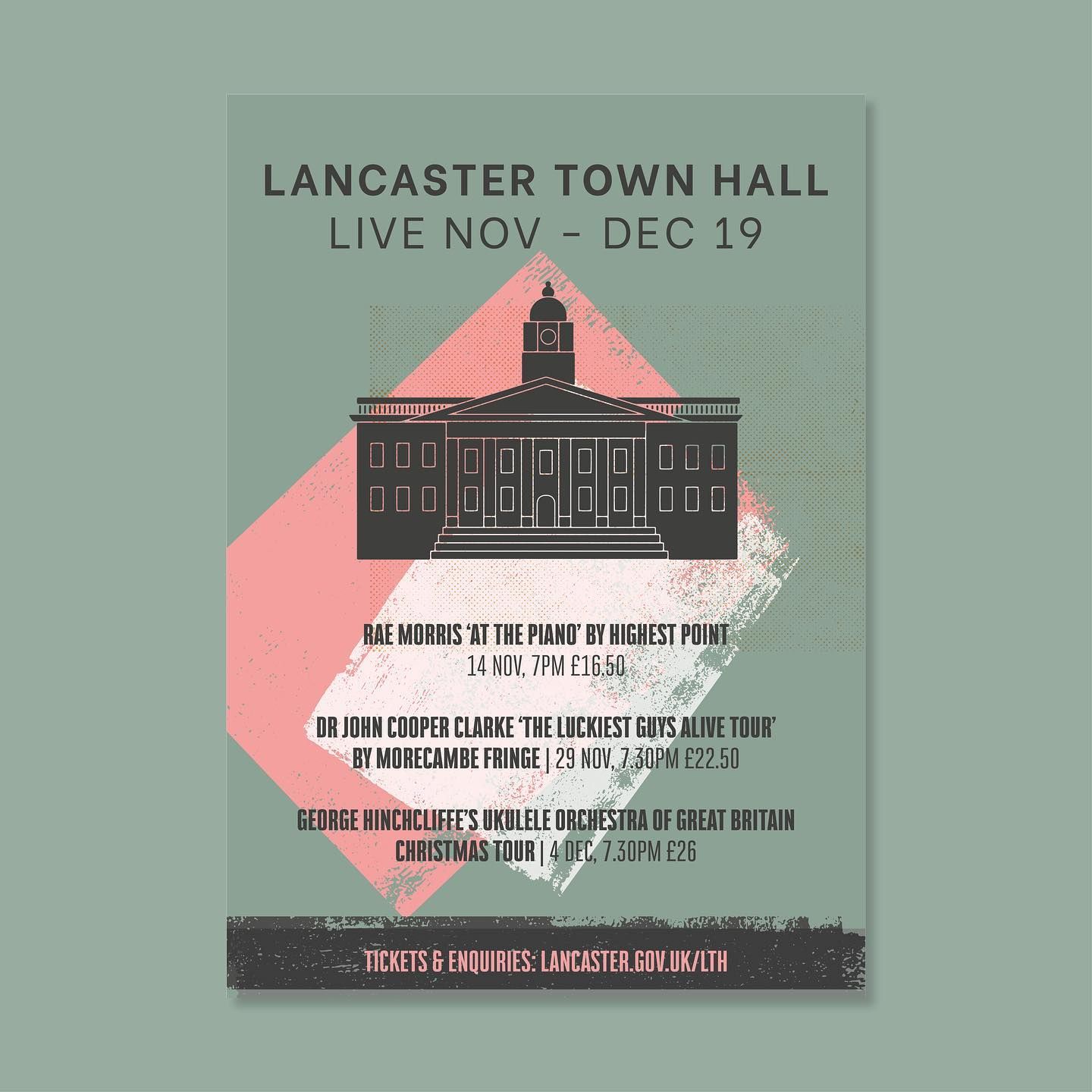 Rae Morris and Highest Point at Lancaster Town Hall looked AMAZING last night. I sadly couldn't go but I felt inspired to post this mini project I did in preparation for gigs over November and December at Lancaster Town Hall.
Looking forward to working closely with LCC on the exciting evolution of the arts and venues in Lancaster - coming soon.