Re-brand of a global baby milk producer
Kendamil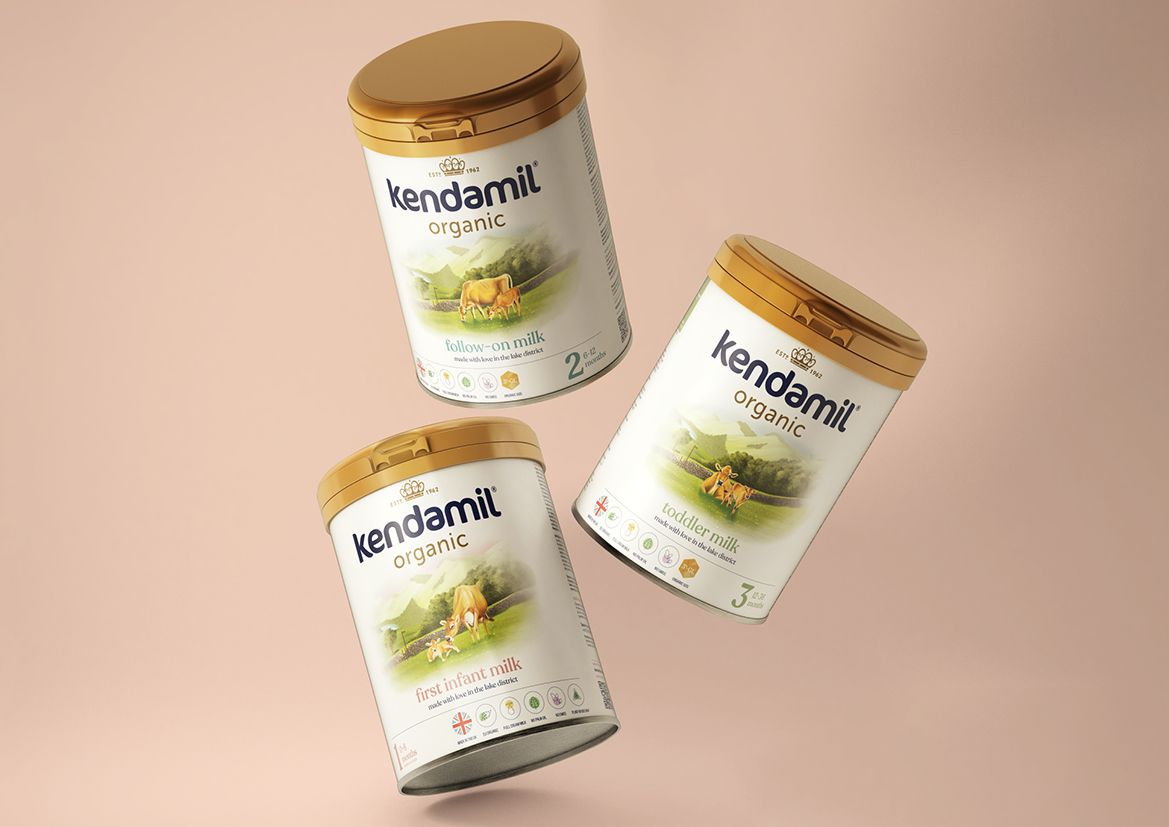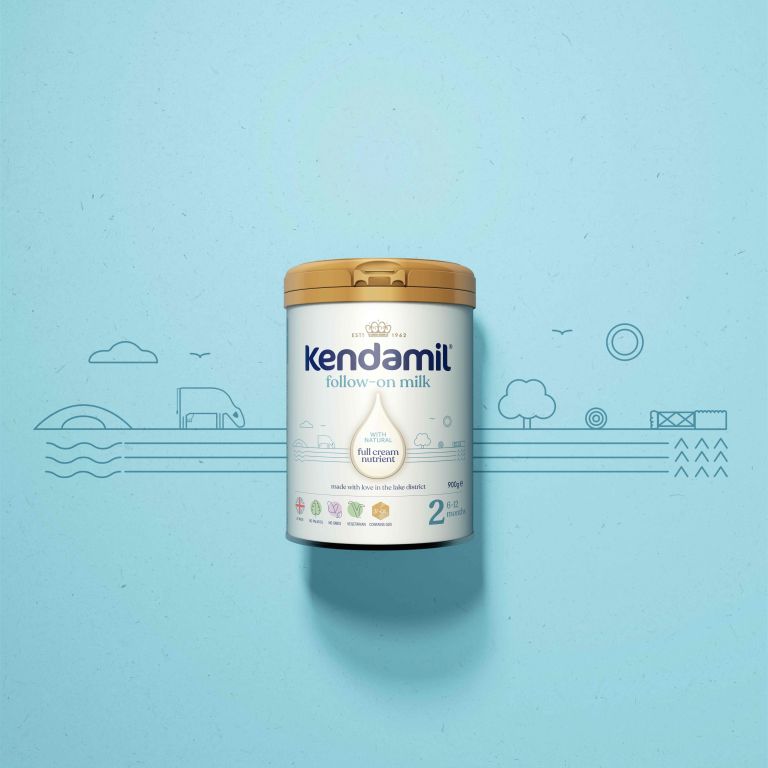 Project
Kendamil is a brand with a strong heritage, and a deep connection to its customers around the world, thanks to a commitment to using only the best quality ingredients. It is made in the Lake District, and is the only British made baby milk brand, which means it has a truly unique proposition.
Kendamil products do not use palm oil, fish oil or other nasties. Instead, they feature natural, full cream nutrients, plant-based DHA and HMOs to help build up children's immune system.
Kendamil is sold by leading retailers across the UK - including Waitrose, Sainsbury's, ASDA, Morrisons and Booths - and is available in many countries around the world.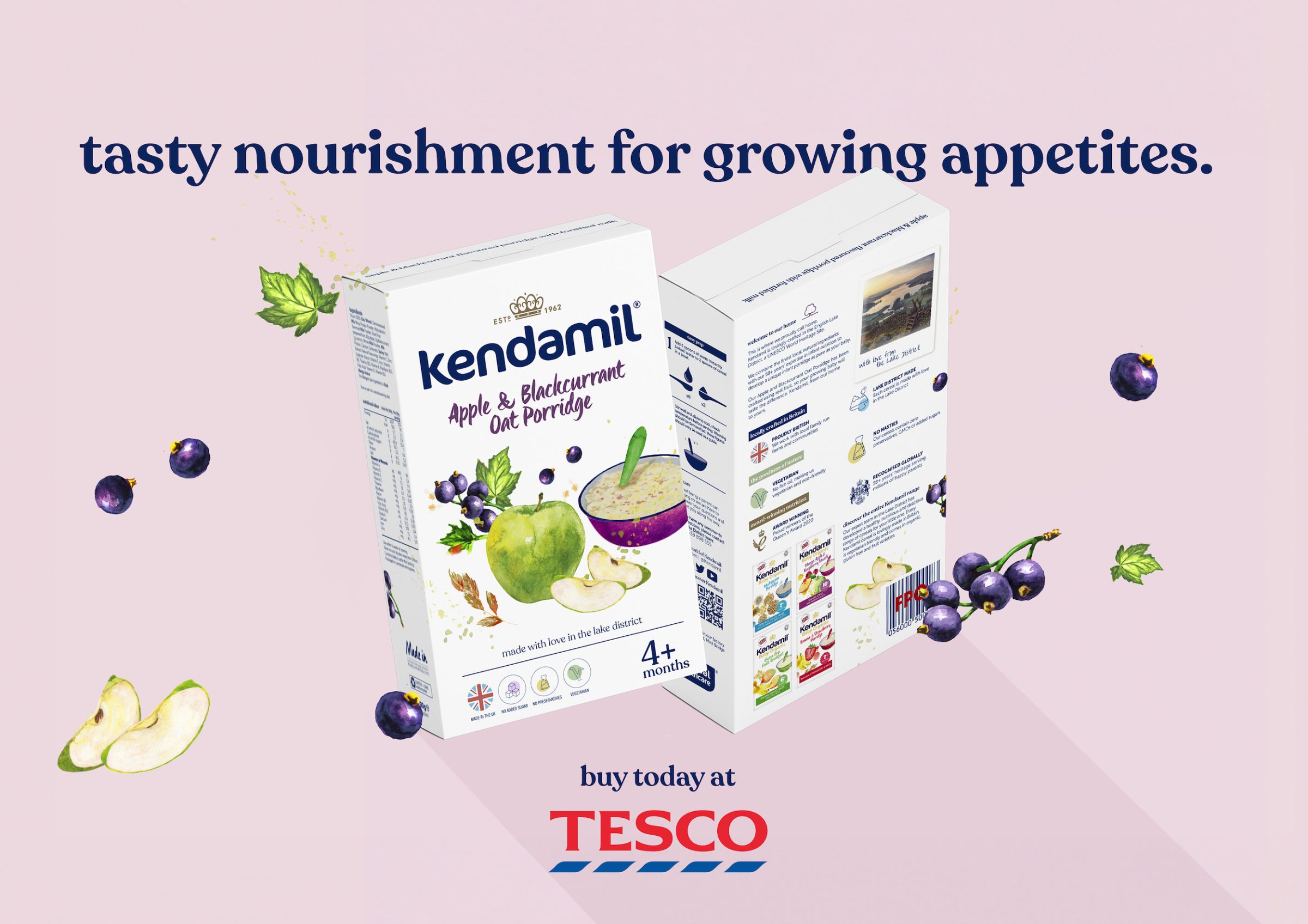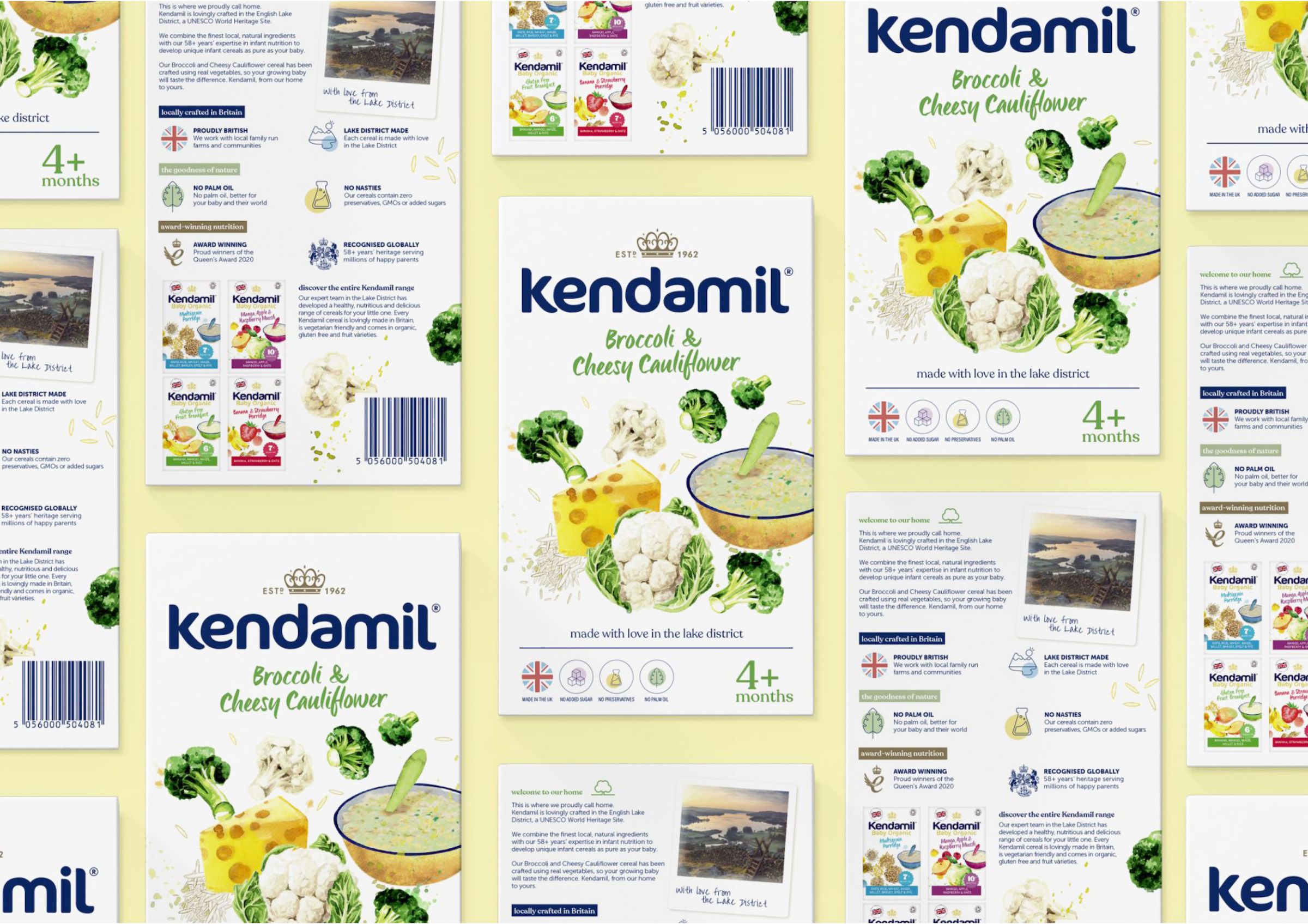 Objective
As with all projects of this nature, I started the process with a brand workshop involving the brilliant team at Kendamil, who are all highly engaged with the brand. They care deeply, and it was important to listen carefully to the insights they shared about how Kendamil has evolved over the years, and where it is heading, including the potential for new launches.
We also looked carefully at customer insights, which further underscored how passionately people feel about Kendamil. This really is a brand with great meaning and resonance.
At the same time, we looked at customer segments that are yet to discover Kendamil. We want to reach out to new customers, people who care about the values at the heart of Kendamil, but who for one reason or another have not yet engaged with the brand. A fascinating challenge with a project like this is balancing the needs of both audiences, to move the brand forward without alienating its core loyal customers.
For inspiration we looked beyond the immediate competitive landscape to other brands the target audience are engaging with in their everyday lives, from premium beauty box subscriptions to disruptive healthcare brands, often with minimal, pared back design. The end result is very much an evolution of the previous design, it is at once familiar but also refreshed.
Following the brief, we made the look and feel of the brand identity more natural, and more in keeping with the product. It is warmer now, the harsh whites replaced with warmer hues.
We honed in on the provenance of the product, including its British heritage, and made sure the unique product attributes, some of which are quite technical, are easily understood. The science behind why Kendamil is a superior product is clearer than before.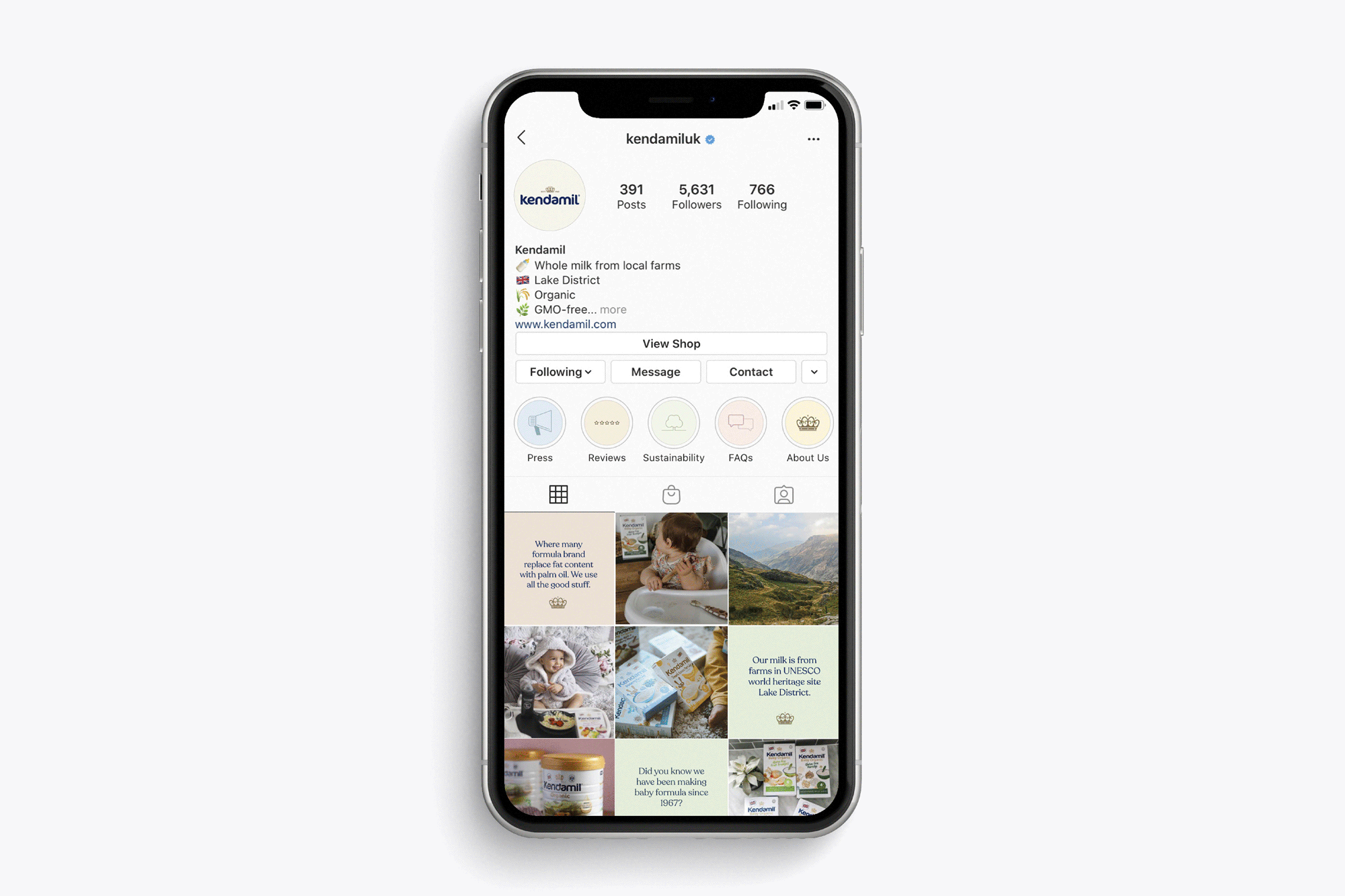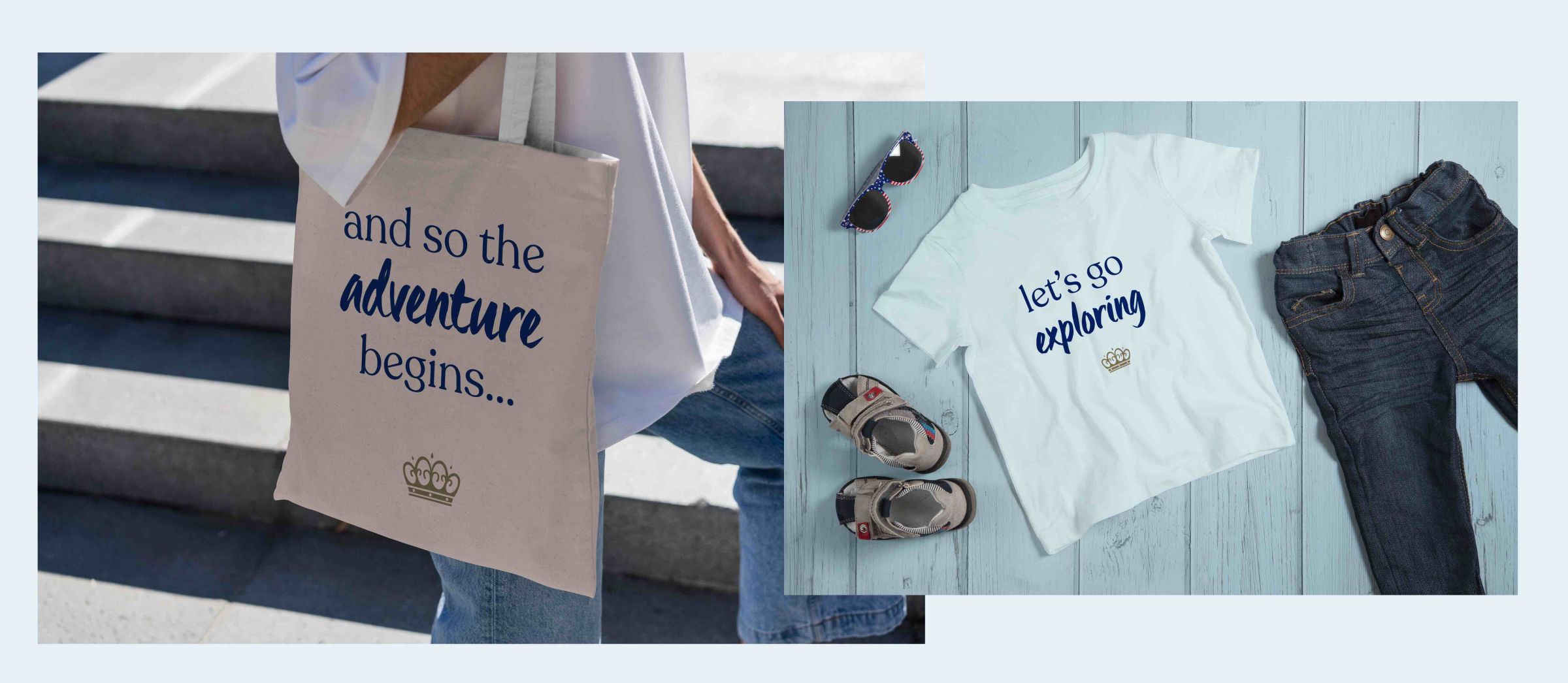 Deliverables
Brand strategy
Logo icon design
Brand identity guidelines
Brand illustration
Iconography
Product packaging design
Social media campaign design
Advertisement design
Event marketing design
Website asset design
Client Feedback
"We had the pleasure of working with Louiza as our creative lead during a critical stage in Kendamil's growth. In Louiza we found not just an uber-talented designer, but a strategic partner and thought-leader, who immersed herself in our brand and values and married that with her eye for modern, beautiful design that stands out on shelf.

The result was a complete revamp of our logo, iconography, text, pack design and website – such was the confidence we had in her vision for our brand.

We're pleased to say that since the design changes, our sales have exploded – up 400% in just one year – which we attribute in large part to the enormous leap in aesthetics and design which Louiza oversaw.

On top of her talent for design, I have always found Louiza an absolute pleasure to work with – professional, hard-working, communicative, punctual and a good laugh!"
-Will McMahon, Commercial Director, Kendamil