New website and brand development for an arts festival
Lancaster Jazz Festival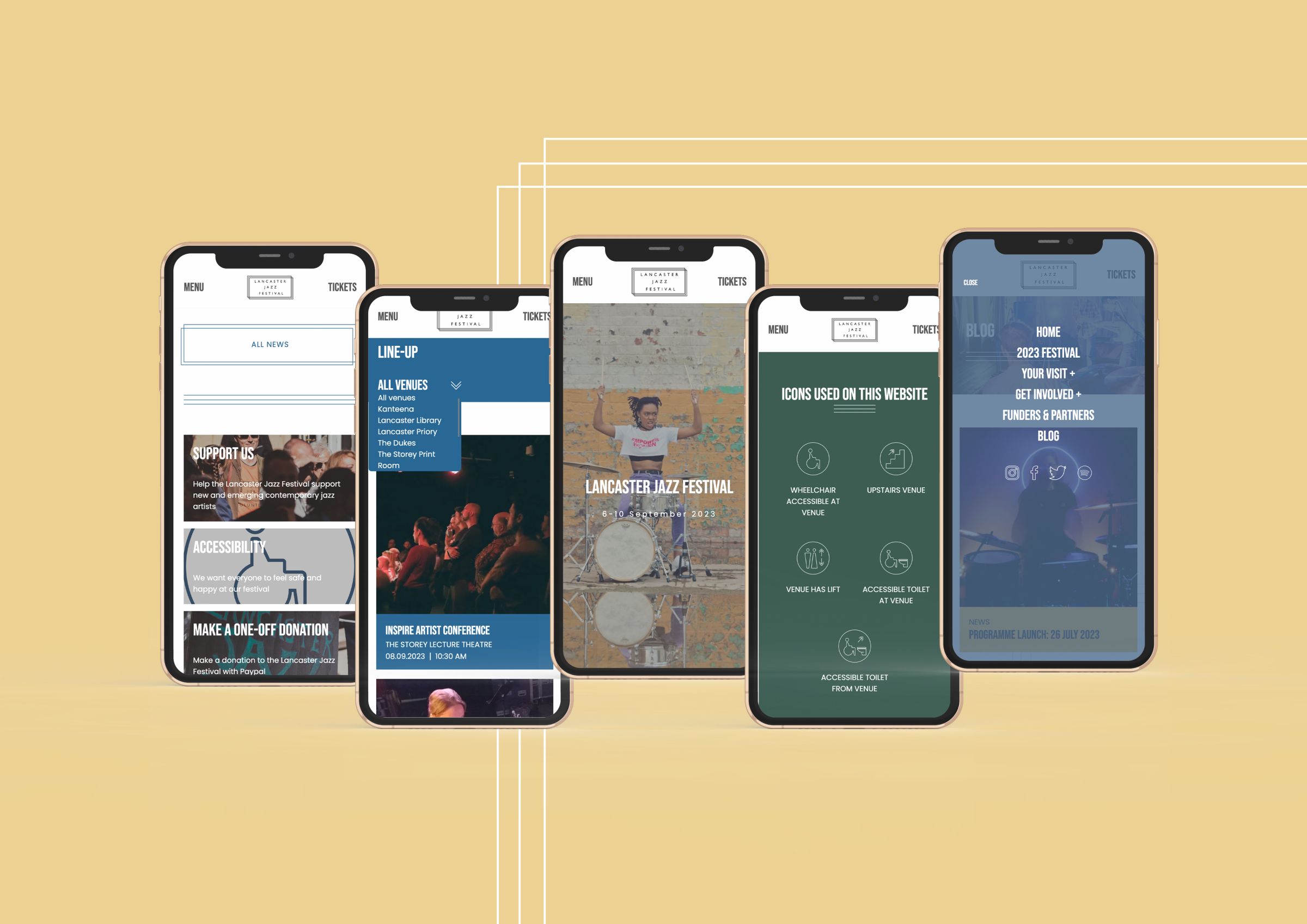 Project
Introducing the reimagined Lancaster Jazz Festival website: a vibrant digital space designed to amplify the arts.
The user-friendly website tells the story of this unique arts festival, showcases artists, and enables seamless event booking. It is also designed to be accessible for all.
Funder recognition takes centre stage, as does community support, with clear calls to action to get involved.
The brand refresh included the development of a more dynamic and modern identity through carefully chosen colours, patterns, and typography.
The adaptable design system was created to ensure consistency at every touch point, and to support a marketing campaign that has helped build national and global recognition for the festival.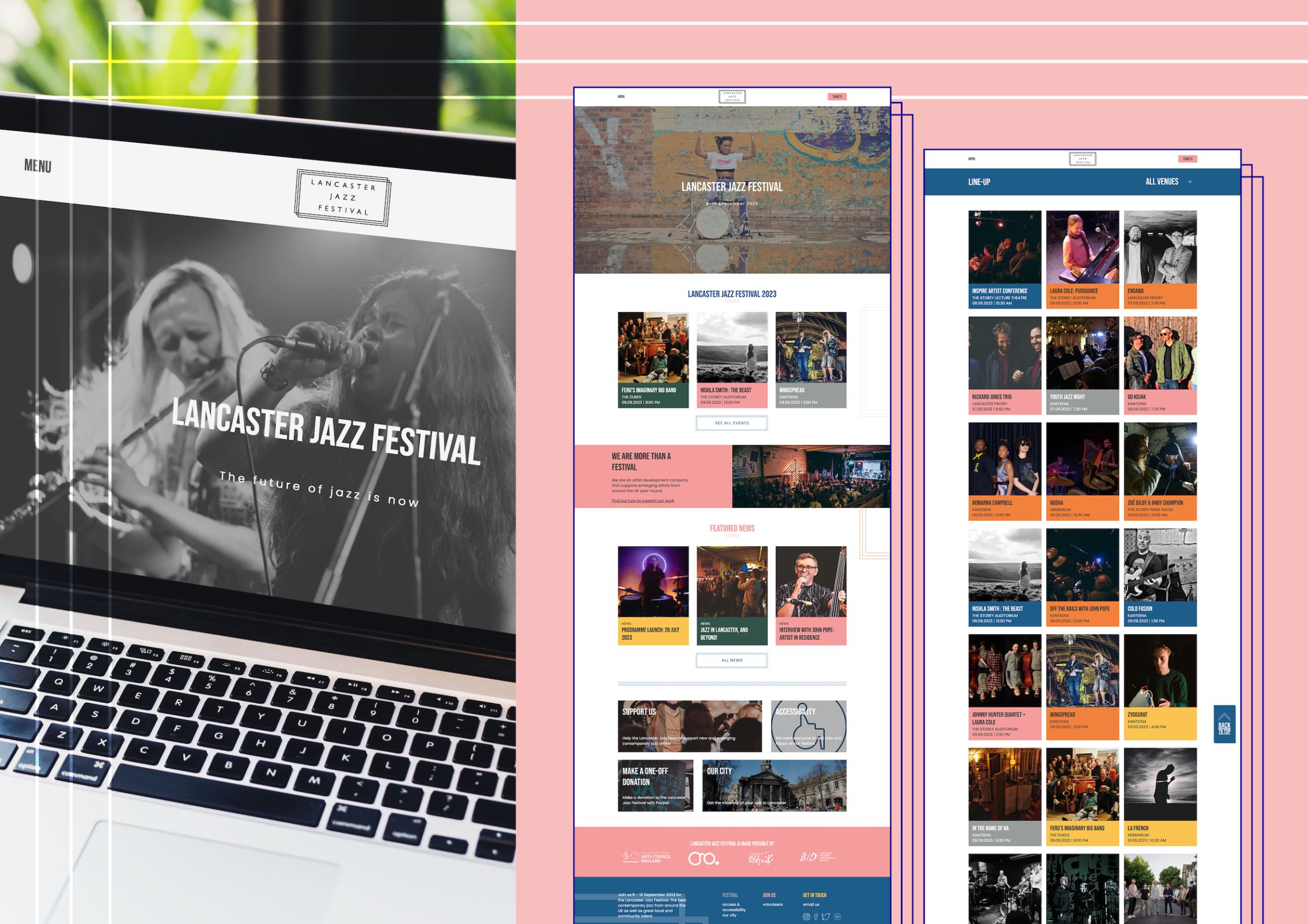 Objectives
Lancaster Jazz Festival required a refreshed brand identity and new website to support its growth as a highly regarded event with participants from around the world.
The new brand toolkit features impactful typography, a new colour palette and patterns. The website is designed to engage new and existing audiences, includes a seamless booking experience, and meets accessibility requirements.
The outcome is an immersive experience that aligns with the festival's artistic spirit and fosters engagement, both within the local community and on a global scale.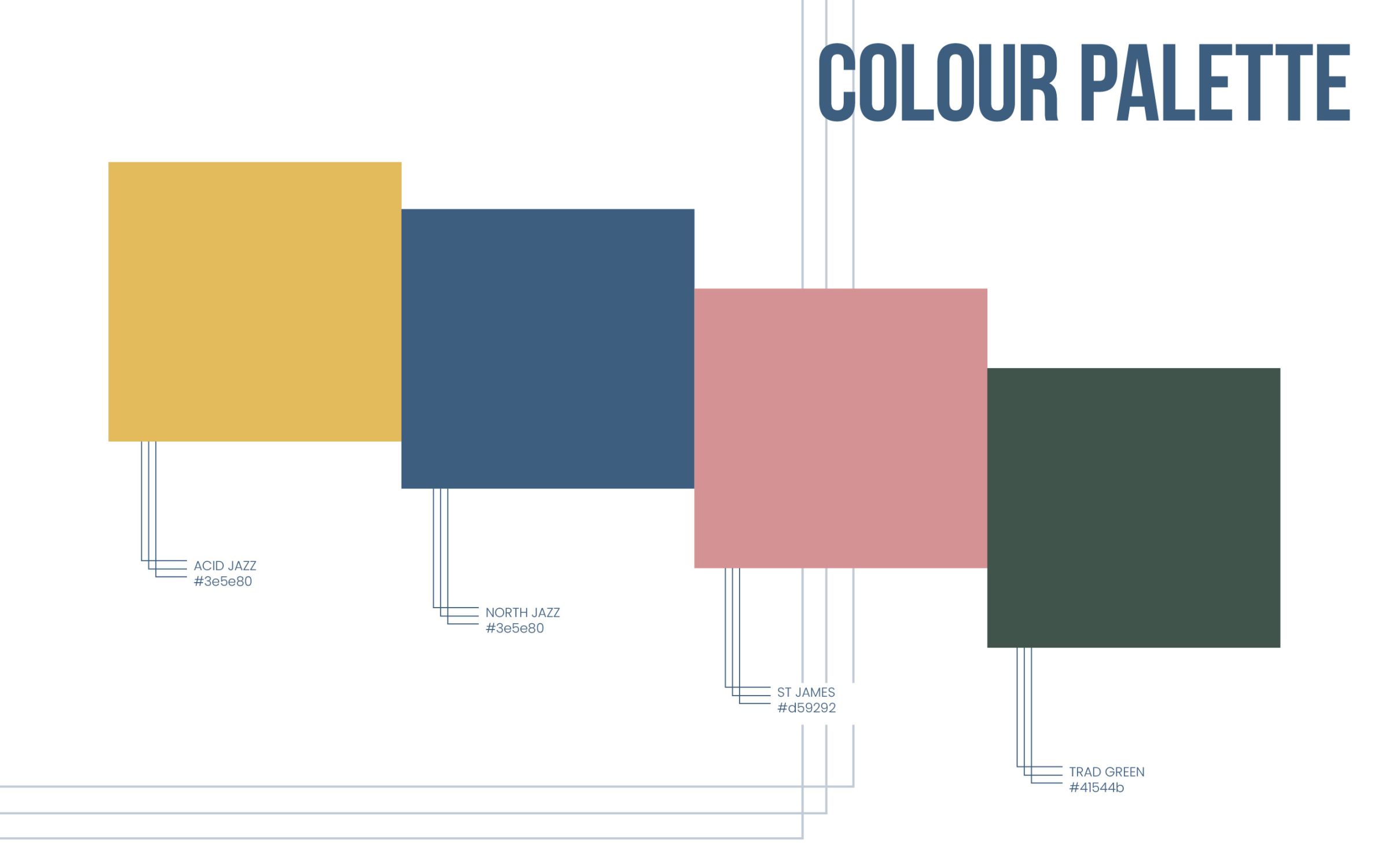 Deliverables
Website Design
Website Development
Project Management
Testing
Integrate Clients Booking System
Brand Toolkit
Brand Development