Brand identity for a multi-purpose venue
The Storey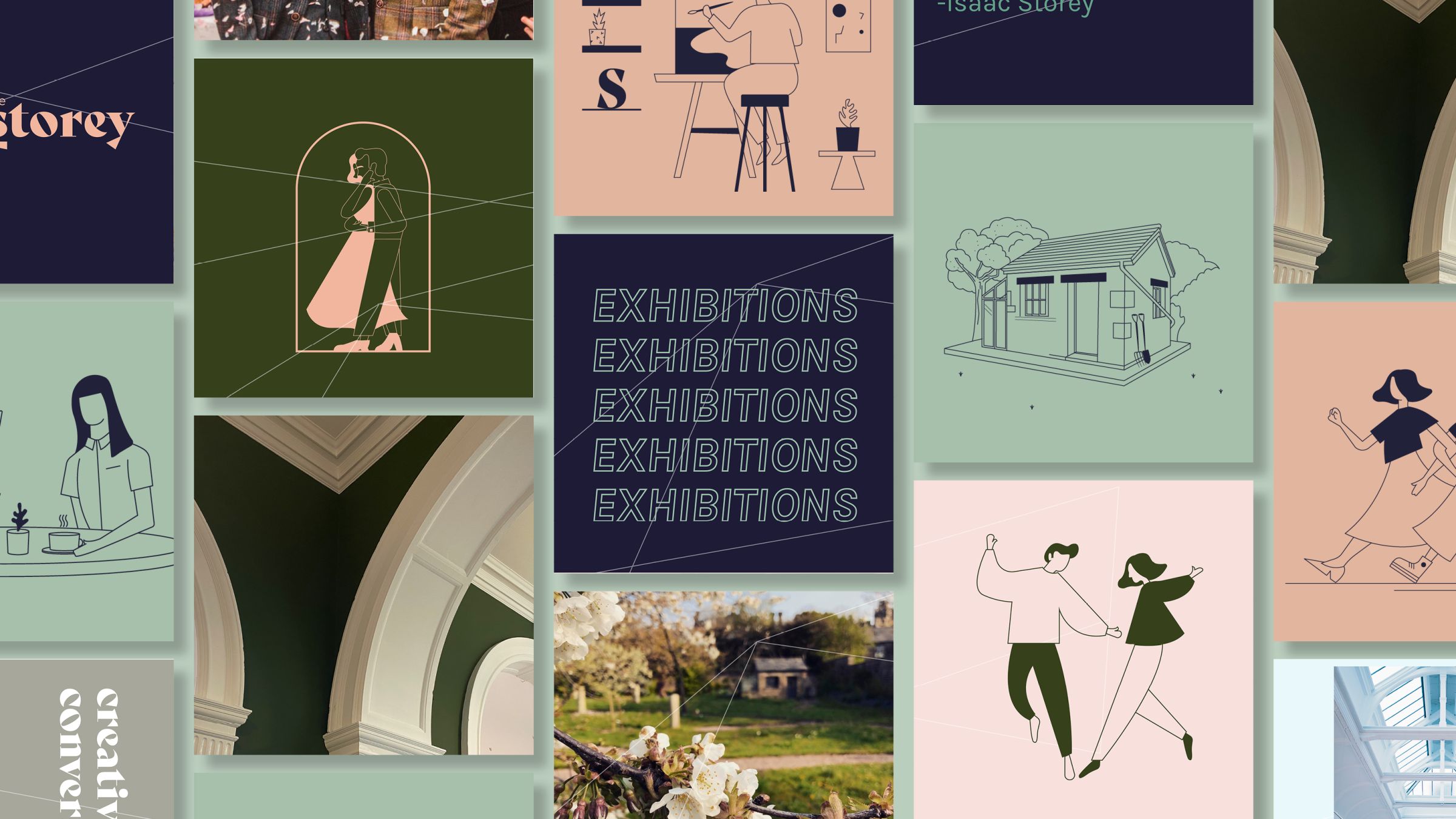 Project
The Storey was established in the 19th century for the promotion of art, science, literature and technical instruction for the people of Lancaster.
This beautiful building has now been re-modelled and purpose-designed as a centre for the creative industries. The Storey today hosts innovative businesses and organisations across four floors along with a creative hub, performing arts venue, exhibition spaces and a popular cafe-bar.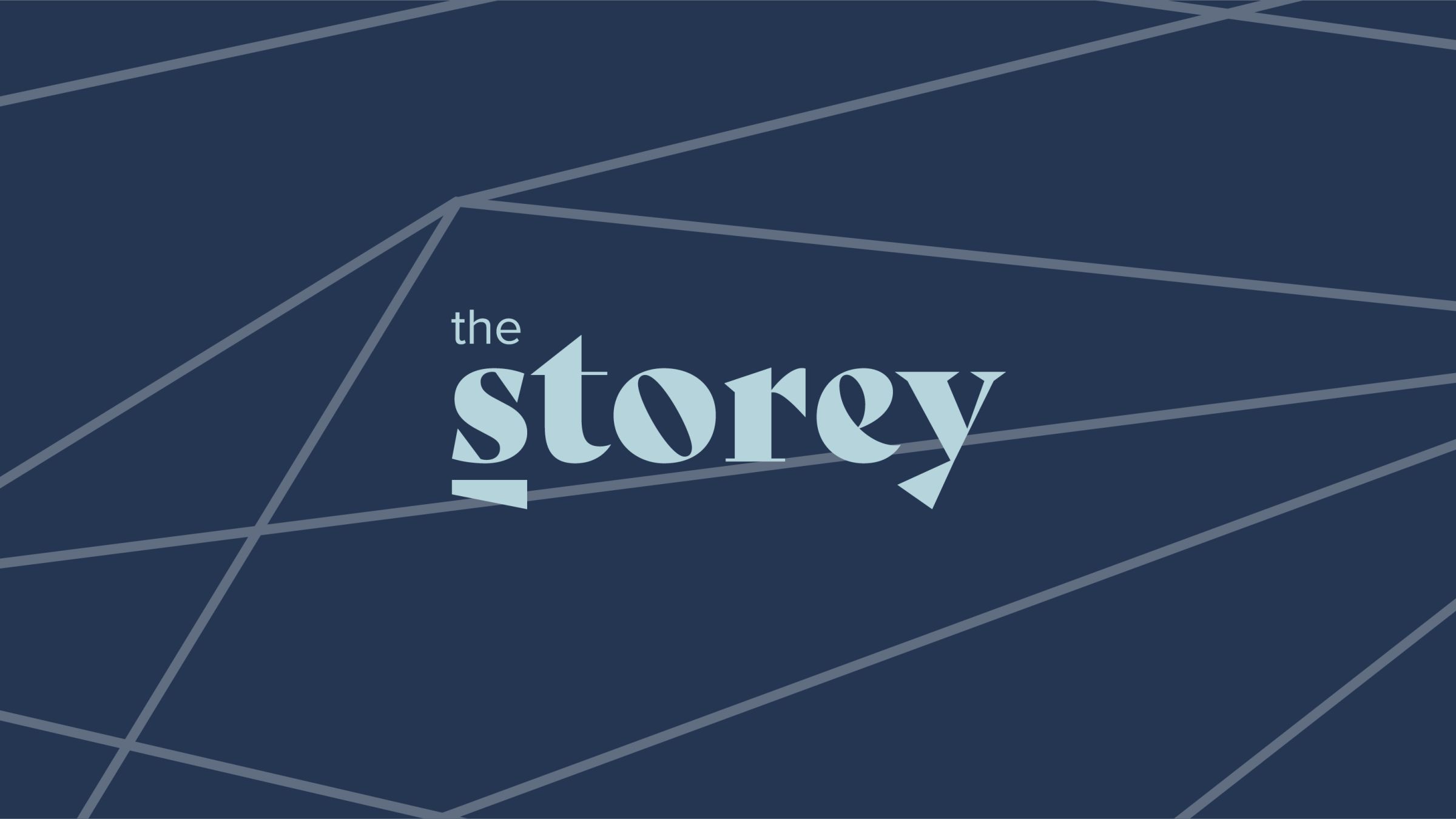 Objective
The team at the Storey and at Lancaster City Council required a new identity to better represent the diversity and depth of the offering at the Storey. This required a brand that would appeal to everyone from wedding planners, event organisers and business owners through to casual diners, exhibitors and other visitors.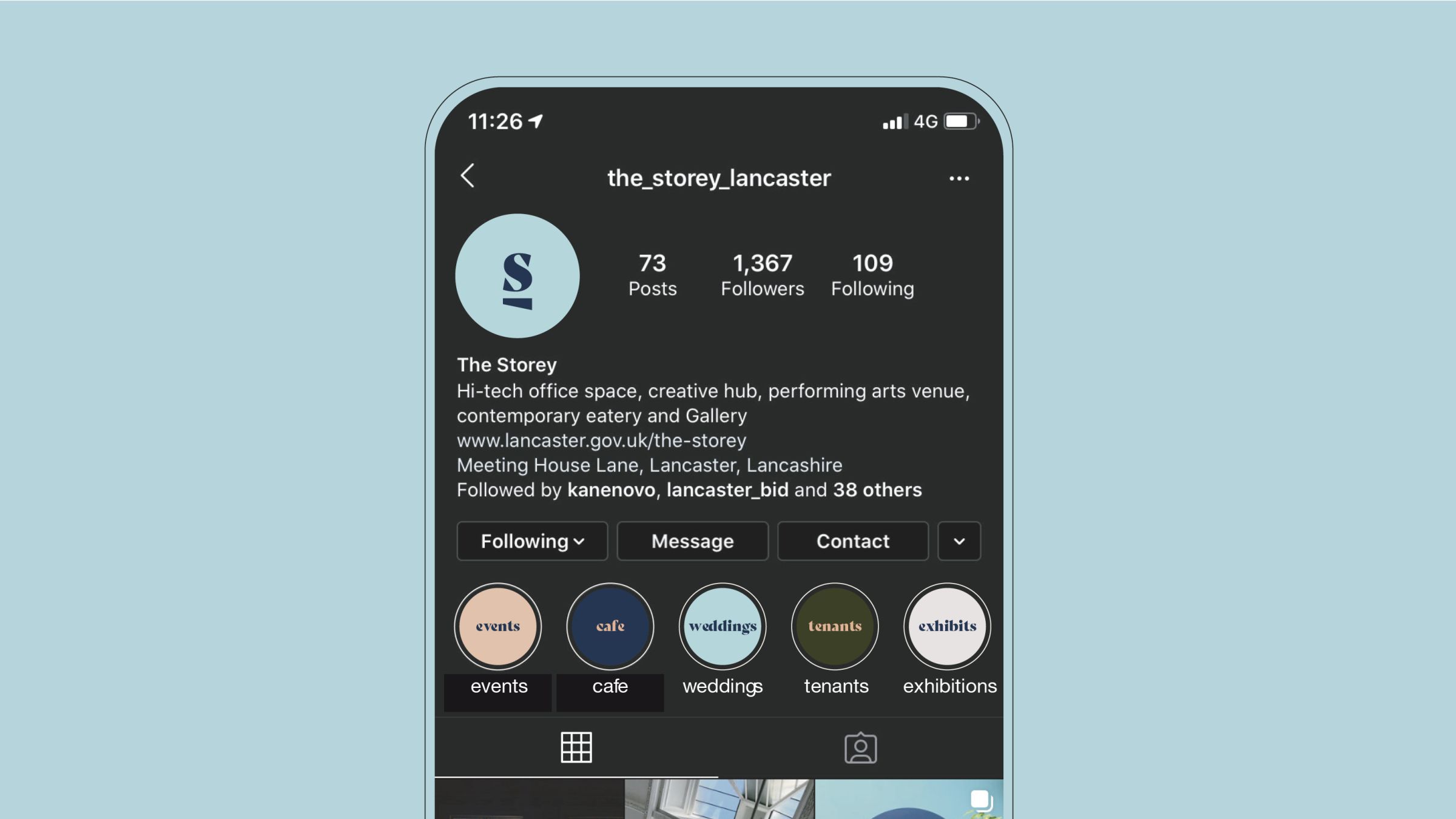 Deliverables
Brand strategy
Logo and brand identity design
Brand identity guidelines
Brand illustration
Iconography
Social media campaign design
Interior design consultancy